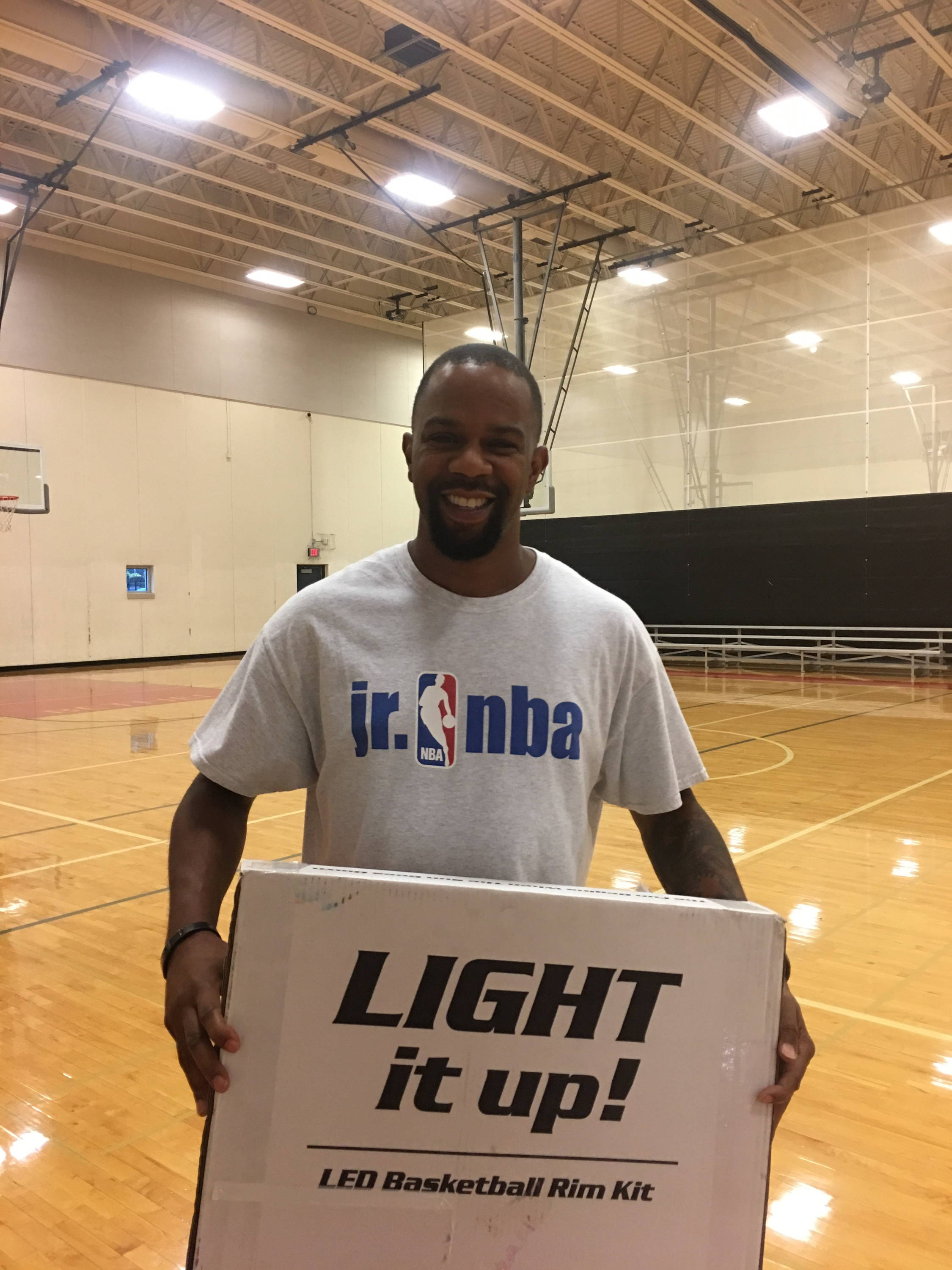 When teaching kids to shoot, every player must learn to:
1. Square their feet.
2. Align their arm straight with the basket.
3. Focus their eye on the rim when they shoot.
Light it up is a great tool for giving young shooter a visual aid to focus. Focus on the center set of lights and follow through for the score!
Torrey Bates- Owner of Innerman Basketball Academy, Atlanta, GA